Image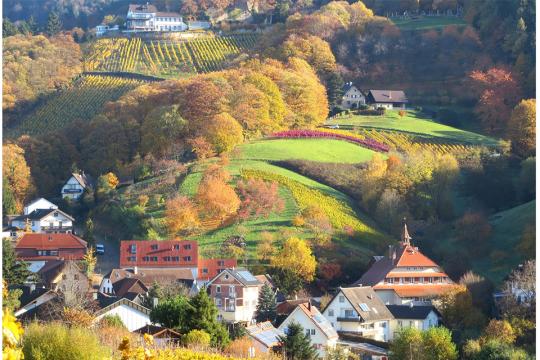 ---
English speakers welcome. German/English translation will be provided. Information in Deutsch weiter unten:

Breema bodywork, Self-Breema exercises, and the Nine Principles of Harmony are natural expressions of the unifying principle of existence. They provide ideal support for practicing body-mind connection and the art of being present.
With Dr. Jon Schreiber, Director of The Breema Center and the Breema Clinic in Oakland, California; Pari Schneider, Breema instructor; and an international group of experienced Breema instructors.

Practitioner Day on Saturday May 23, 2020!
Practitioner Day is an ongoing examination of the practitioner/recipient relationship and will offer in-depth practical and philosophical support for best practice. We will present and practice dynamic Breema bodywork sequences and Self-Breema exercises. Prerequisite for participation is 20 hours of instruction in Breema bodywork.
Participation in this workshop is compulsory for the Practitioner course in Europe.

• Class times: daily 10:00 - 13:00 and 15:00 - 18:00
• Seminar fees: € 510 (€ 460 if paid by May 1, 2020)
A description of the route and an accommodation directory will be sent with the registration confirmation.
• Information and registration at Pari Schneider +49 7223-807290  or                        +49 (0) 177 3895958 or [email protected]
Breema Körperarbeit, Selbst.Breema Übungen und die neun Prinzipien der Harmonie, sind natürlicher Ausdruck der alles verbindenden Gesetzmäßigkeit des Daseins. Sie sind auch eine ideale Quelle, um die Verbindung von Körper und Verstand und die Kunst des Gegenwärtigseins zu praktizieren.
Seminar mit Dr. Jon Schreiber, Direktor des Breema Centers und der Breema Clinic in Oakland, Kalifornien und einer internationalen Gruppe erfahrener Breema Lehrerinnen und Lehrer.
Practitioner Tag am Samstag, 23 Mai 2020!
Im Rahmen dieses Seminars bieten wir einen Practitioner Tag an, in dem die Beziehung zwischen Praktizierendem und Empfänger im Mittelpunkt steht. Dieser Workshop bietet eine praktische Unterstützung für alle die mit anderen Menschen arbeiten, oder arbeiten wollen sowie vertiefte Einblicke in die Philosophie von Breema. Voraussetzung für die Teilnahme sind 20 Stunden Unterricht in Breema-Körperarbeit.
Die Teilnahme an diesem Workshop ist für den neuen Practitioner-Lehrgang in Europa anrechenbar.
Eine Wegbeschreibung und ein Unterkunftsverzeichnis wird mit der Anmeldebestätigung zugesandt.
• Seminarzeiten: täglich 10:00 – 13:00 und 15:00 - 18:00
• Seminargebühren: €510 (€460 bei Bezahlung bis 1. Mai 2020)
• Information und Anmeldung bei Pari Schneider +49 7223-807290 oder +49 (0) 1773895958 oder [email protected]
Transfer credit hours
30.0
Instructors
Director of the Breema Center and Breema Clinic
Jon Schreiber, D. C., director of the Breema Center and Breema Clinic in Oakland, California, has been teaching Breema in the U.S. and internationally since 1980. He has presented Breema at medical, psychology, bodywork, exercise, holistic health, and personal growth conferences. His numerous articles and books focus on the universal and practical philosophy of Breema. In his clinical practice, Dr. Schreiber uses Breema, Self-Breema, and the Nine Principles of Harmony to help patients discover...

Pari Schneider is Director of Breema training programs in Germany and founder of the Breema-Seminarhouse in Bühl-Baden. He has been intensively instructing and presenting Breema in workshops and at conferences worldwide since 1990, and holding workshops with Prof. Dr. med. Luise Reddemann in the field of selfcare and Breema since 1997.