Image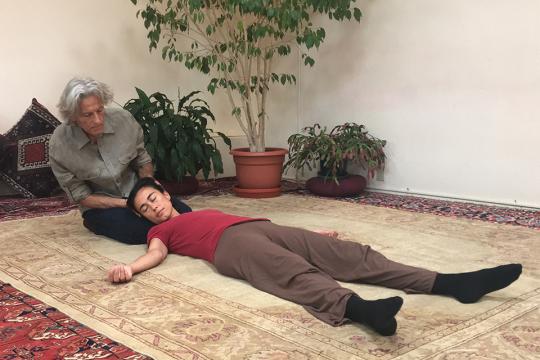 Experience Breema in Taos, New Mexico
---
An Experiential Introduction to Breema and the Nine Principles of Harmony
Breema is based on a profound understanding of the principles that govern the entire universe. In this workshop, we will learn simple Breema treatments and exercises that introduce us to an entirely new and different way of moving and relating, and provide access to new dimensions of physical, mental, and emotional health and balance. 
The bodywork and exercises are practiced sitting, standing, and lying down on a padded floor. No prior experience is necessary. 
Schedule
6:30-7:00 pm: Complimentary Breema bodywork mini-sessions
7:00-9:00pm: Workshop 
Cost
$20 early bird rate (if paid by 7/17)
$30 thereafter 
This class is part of a weekend event in area, find out more.
Instructors
Director of the Breema Center and Breema Clinic
Jon Schreiber, D. C., director of the Breema Center and Breema Clinic in Oakland, California, has been teaching Breema in the U.S. and internationally since 1980. He has presented Breema at medical, psychology, bodywork, exercise, holistic health, and personal growth conferences. His numerous articles and books focus on the universal and practical philosophy of Breema. In his clinical practice, Dr. Schreiber uses Breema, Self-Breema, and the Nine Principles of Harmony to help patients discover...
Breema Center staff
Alexis Mulhauser has 20 years experience studying and teaching movement, including Breema, Yoga, and Nia dance. She is a Breema and Self-Breema Instructor in Oakland, CA, and also teaches dance classes locally throughout the Bay Area.