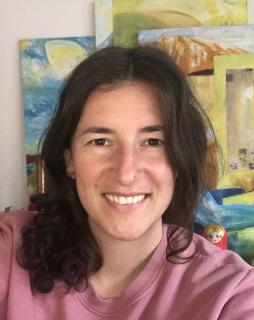 Certified Breema Practitioner
Anna Neulinger lives in Austria where she earns her living in the fields of pedagogy, fashion and textile design. She is currently working in a school where she teaches, art, textile and fashion design and pattern cutting.
She has recently become a certified BREEMA practitioner (2022) and is practising whenever the opportunity arises. 
 
"BREEMA is the first philosophy and conglomerate of body exercises that truly help me connect with life. When I practise these sequences I am offered an opportunity to experience life on life's terms."
Anna Neulinger

6900 BRegenz
Austria