Hardcover Book
9.25% CA tax where applicable.
208 pages
5"x7.25"
Audio recording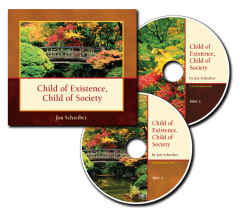 9.25% CA tax where applicable.
In a two-CD set read by the author, 126 minutes
There are two parts of us—the child of Existence and the child of society. The child of society is our acquired aspect, acquired from our education, from books, movies, radio, television, newspapers, the Internet. But we're more than that. We have also been given something by Existence. The child of Existence is our essential aspect, what we are in reality. The aim is to move from this outer part, this acquired part, towards the inner part—to find this essential part of ourself.