Hardcover Book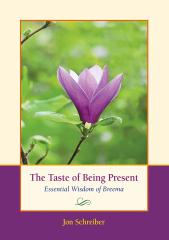 9.25% CA tax where applicable.
172 pages
5"x7.25"
Audio recording
9.25% CA tax where applicable.
In a two-CD set read by the author
You have to know where you are, wherever you are. Establish one "marker"—I am here in this moment. This first step is the most important thing in the world! Wherever you are, be where you are. Then, you can see the next step.
You study Breema in order to study yourself. You do Breema in order to be yourself. Being yourself means body, mind, and feelings functioning in the receptive state, receiving Conscious energy from your True nature. In those moments, you know yourself.