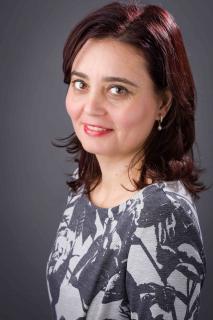 Certified Breema Practitioner
Certified Self-Breema Instructor
Seattle, WA 98199
United States
Through light and rhythmic touches, holds, tapping and stretches, the Breema practice offers a joyful and nurturing way to reconnect the body and feelings with the mind. Breema sessions are relaxing, reinvigorating and bring harmony into your existence.
I am a health practitioner practicing different healing modalities: acupuncture, craniosacral therapy, Breema bodywork, sound healing therapy and Bowen work. The focus of my healing sessions is to find the root cause of the patient's imbalance and to bring the body, mind and spirit back into balance.
Breema has been an important pillar in my personal life as well as in my work. The Breema practice and the 9 Breema Principles offer a direct experience of the unity between the mind, the activity of the body and the feelings in a certain moment, which allows me to become more grounded and to find acceptance and inner peace.
Upcoming event map
Ioana Todoran

Seattle, WA 98199
United States
Upcoming events