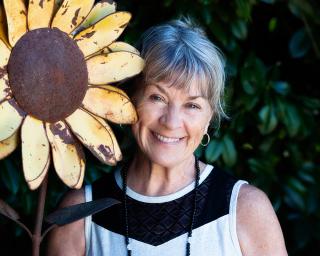 Certified Breema Practitioner
Certified Self-Breema Instructor
Certified Breema Instructor
Integrative Nourishing Now
P.O. Box 145
Glide, OR 97443
United States
Nestled in the Umpqua National forest, of Oregon, a life of exquisite Natural surroundings, my aim has always been to develop a way to share these delights with others; from my rooting within nature.
As an overall career, I am a retired, creative teacher, who sought integrative approaches in caring & viewing life, then sharing in a multitude of possibilities. As years flowed into decades, many varied trainings allowed me to branch out into a new business direction. Incorporating my foundation in the nine principles, I evolved into an integrative therapy approach practitioner.
My mission is to empower life, to see, feel, breathe, & know tangible shift alignments that awaken ones' remembering of our Unified Whole. 
I am here with a presence awareness aim, as I taste the exquisite Benevolence of us as One. From this grounded sacred space, Breema is my garden of daily activity.
Joy Nouri Amara

Integrative Nourishing Now
P.O. Box 145
Glide, OR 97443
United States