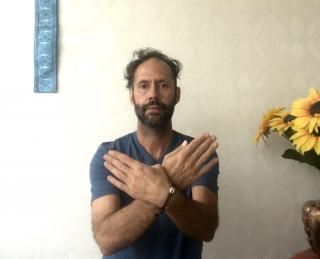 Certified Breema Practitioner
Certified Self-Breema Instructor
Certified Breema Instructor
20270 Aguascalientes, Ags.
Mexico
The very first time I received a Breema bodywork session, my body entered into a state of true relaxation, by the time the session was over, my body felt joyful, full of vitality, that that moment I felt I wanted to learn Breema.  It was just that moment in which my body, mind and feelings were in harmony and tuned.  
I practice and share Breema, wishing everyone can experience that vitality and that harmony in their bodies.
La primera vez que recibí una sesión de Breema, mi cuerpo entró en un estado de verdadera relajación,  en cuanto la sesión termino, sentía mi cuerpo lleno de alegría y vitalidad,  en ese momento sentí que quería aprender Breema, Fué justo ese momento en que mi cuerpo, mente y sentimientos estuvieron en sincronizados y en armonía.
 

Practico y comparto Breema, deseando que todos tengan la posibilidad de sentir esa vitalidad y esa armonía en sus cuerpos. 
Listen to Mauricio:
Mauricio Medrano

20270 Aguascalientes, Ags.
Mexico