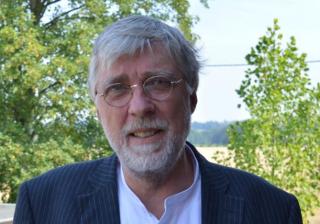 Certified Breema Practitioner
Certified Self-Breema Instructor
Certified Breema Instructor
I grew up and was conditioned in an European religious family.
 As a child and as a teenager I had many questions about the world, God and people. The answers and explanations given to me were not
satisfying
me. As a young adult I turned to
sciences and politics, always with
desire for understanding and
to participate in making the world a better place
. In science
it was all about
knowledge and
I
missed real understanding and a bigger picture.
Politics always was associated with force and fighting for or against ideas, concepts, beliefs, people or groups of people. And the world didn't get any better.
In my families, besides joy and love, I experienced many unresolved conflicts, inner distress
and helplessness. This 
small
world also didn't
become any
better.
There was always a fire burning in me
, there was always a longing for truth, reason, solidarity, acceptance and appreciation
between human beings
.
Over the years of my psychotherapeutic work and my work as a mediator

I got to know Breema

B

odywork. A key experience for me was when a Breema student in a Breema Class asked Malouchek: "Why is the world the way it is" and got the answer: "Because you are the way you are". With the practice of Breema Bodywork the Breema Principles became more  meaningful to me, combined with a growing acceptance for that I am

both -

a

C

hild of

S

ociety and a

C

hild of

Existence

. I experience that I can take

at every moment in my daily life

a step

in

the direction of being present

,

raising my level of consciousness by bringing my mind to the body

. This way I

come from the illusion of separation to the experience of being in unity with everything that exists. I keep experiencing that Breema and

working with the 9 Principles of Harmony act as a catalyst for me and my surroundings and give my life sense and meaning. Through Breema I receive a taste of the fact that I am an active and creative part of creation and I wish to experience and practice this again and again as long as I live on this earth.

Life Is a Dance - It Is Good to Know It. (Name of a Self - Breema Exercise) 

I am a student in a lifelong dance school. 

In a lifelong never ending dynamic process I find my own truth, always verified by my own experiences.

There is Gratitude.
Upcoming event map
The International Breema Instructor Project

33739 Bielefeld
Germany

The International Breema Instructor Project

33739 Bielefeld
Germany

Utz Michael

33739 Bielefeld
Germany
Upcoming events
Articles by Utz Michael