Image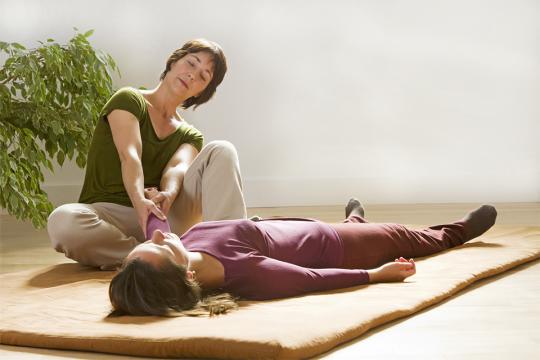 All Doors Are Open to The Open Heart
---
The atmosphere of a Breema Retreat, supported by the principles of No Judgment and Mutual Support, is deeply nourishing and revitalizing. Learn and practice simple Breema bodywork sequences and Self-Breema exercises that introduce us to an entirely new and different way of moving and relating, and provide access to new dimensions of physical, mental, and emotional health and balance. Our emphasis is on exploring and gaining first-hand experience of the Nine Principles of Harmony, which can be applied in any activity or situation to help us discover a receptive mind, supportive feelings, and a more vital body.
More Information
Need Help To Register/Pay:  Please take both steps: First, go to Our Store (or click the "registration link" at the top of the page) to see the packaged options and pay. Second, go to our registration page and submit the short form you find there. You can also pay by check if you prefer. Just let us know if that is your preference.
Treatments: 20 Minute Treatments with Dave and other instructors can be scheduled during the weekend. Cost is $30/20 minutes and you can schedule by emailing 

[email protected]
Dates and Prices
Friday—SUNDAY, October 4th, 5th, & 6th
9:00 - 12:00 and 2:00 - 5:00 each day
Plus Additional Self-Breema Class Saturday, October 5
Tuition: 
$280 for all three days
$50 per 3 hr. segment. (Attend all 3 days or select certain sections.)
Continuing Education
Accommodations and Meals
Lunch: For an additional $45, you can include lunch for all three days or $15 per lunch. We prepare delicious, mostly-organic vegetarian meals.
Transfer credit hours
18.0