Image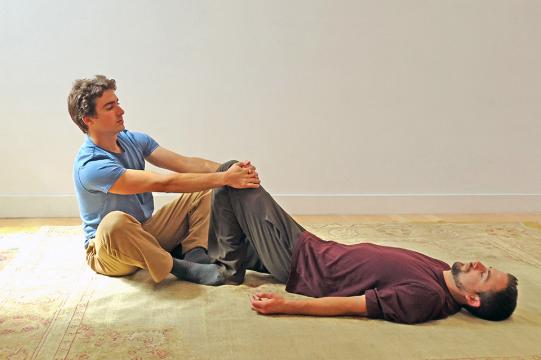 9:30 am - 12:30 pm Come Out of the Mind into This Moment with Jon Schreiber
Workshop for students with 35 or more class hours
We relate to life through our thoughts, and so, we are actually just reacting to our interpretation of things, rather than to things as they are in reality. In this workshop, we will learn and practice Breema bodywork and Self-Breema exercises that are a total gift both to give and receive. At the same time, they offer us the possibility of relating to life directly—to things as they are in this very moment.
2:00 - 5:00 pm Life Giving to Life
Workshop for students with 50 or more class hours
Learn and practice dynamic Breema sequences. Deepen your relationship to Breema and its universal philosophy.
The Breema sequences offered in this workshop give the body a chance to have a new experience it never had before, and new insights into ourselves as we learn and practice them. The more we practice Breema bodywork, the more we can digest its philosophy and principles, so they don't just sit in our mind and become more weight. We practice Breema to get a brand new taste of our existence, to have new thoughts, new feelings, a new posture towards life.
$30 each