Image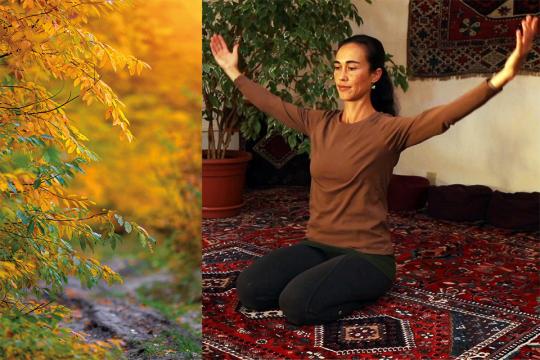 The Body as a Support for Inner and Outer Harmony
This online event begins at 10:00am PDT, 1:00pm EDT, 19:00 CEST, 20:00 IDT.
We have scheduled the Breema Center Fall Workshop Series so that you can attend eight special topic workshops along with our regular weekly Self-Breema classes. In this online series, we will explore the practice of Self-Breema as a catalyst for greater Self-understanding and more ability to support life around us. Join us in experiencing Breema's practical approach that can balance body, mind, and feelings, nurture your relationships, and bring more meaning to your life.
The Role of the Body in Coming to Balance
The Foundation of All Relationships Is Connection with Yourself
When You Are Present, Everyone Is Supported
Unifying the Heart and the Mind
Breathe—Worry Is Not Needed
Quiet Mind Is a Gate to the Present
In the Present You Are Comfortable with Yourself
Transforming Daily Life: Finding Meaning in All Your Activities
Registration:
The registration button above will enable you to register once and attend any or all of the eight workshops. You can attend one workshop or the whole series, with or without attending our regular weekly Self-Breema classes. You register for the weekly Self-Breema classes separately. You can view the daily schedule below.
Workshop fees: 
The workshops have a suggested fee of $15 per workshop or $80 for the series, but you are welcome to pay what you can, and as you go. You can make payment with the button below, which takes you to our Square Store. Payment for the workshops can be made anytime and is separate from Zoom registration, which you must also complete in order to attend.
There is no charge to attend the weekly Self-Breema classes.
 
Note: The workshops start at 10:00am PDT (Pacific Daylight Time), which is 20:00 IDT (Israel Daylight Time), or 19:00 CEST (Central European Summer Time).
Please be sure you are using the latest version of Zoom. Need help with Zoom? Click breema.com/zoomhelp
Overview of September Workshops and Classes
September 11-13 
Friday Sept. 11
9–9:45am          Moving In Harmony with Existence - Self-Breema Class   Register 
10-11:30am       The Role of the Body in Coming to Balance - Special Topic Workshop   Register    Pay
Saturday Sept. 12
9–9:45am          Deepening the Connection to the Body - Self-Breema Class   Register 
10-11:30am       The Foundation of All Relationships Is Connection with Yourself - Special Topic Workshop   Register   Pay
Sunday Sept 13
9–9:45am          All Doors Are Open to the Open Heart - Self-Breema Class   Register 
10-11:30am       When You Are Present, Everyone Is Supported - Special Topic Workshop   Register   Pay
September 18-20
Friday Sept. 18
9–9:45am          Moving In Harmony with Existence - Self-Breema Class   Register 
10-11:30am       Unifying the Heart and the Mind - Special Topic Workshop   Register   Pay
Saturday Sept. 19
9–9:45am          Deepening the Connection to the Body - Self-Breema Class   Register 
10-11:30am       Breathe—Worry Is Not Needed - Special Topic Workshop   Register   Pay
Sunday Sept 20
9–9:45am          All Doors Are Open to the Open Heart - Online Self-Breema Class   Register 
10-11:30am       Quiet Mind Is a Gate to the Present - Special Topic Workshop   Register   Pay 
September 25-26
Friday Sept. 25
9–9:45am          Moving In Harmony with Existence - Self-Breema Class  Register 
10-11:30am       In the Present You Are Comfortable with Yourself - Special Topic Workshop   Register   Pay 
Saturday Sept. 26
9–9:45am          Deepening the Connection to the Body - Self-Breema Class   Register 
10-11:30am       Transforming Daily Life: Finding Meaning in All Your Activities - Special Topic Workshop   Register   Pay
Schedule