Image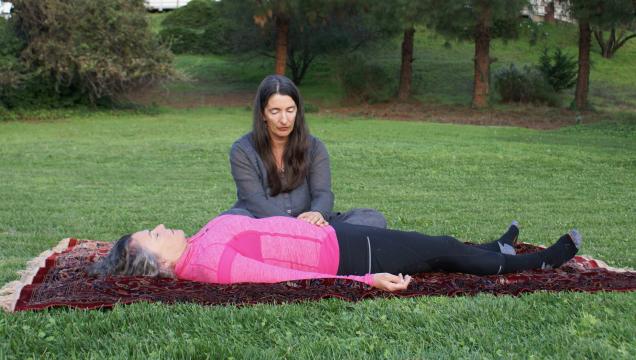 Breema Bodywork and Self-Breema
This online event begins at 6:00pm PDT, 9:00pm EDT, 3:00 CEST (following day), 4:00 IDT (following day).
---
Thursdays 6:00 - 8:00 PM -- March 26, June 25, September 24 & November 12, 2020
$30/ $25 early registration up to one week before class.
@ Restoration Bodyworx, 261 W Main St, Morgan Hill
Breema is a body-centered practice that creates a profound experience of relaxation, balance, and harmony. In these classes you'll will learn simple partner and self-care exercises aimed at unifying the energies of body and mind in the direction of being present. Many and varied, the movements include gentle stretches, rhythmic movements, and unique postures. Each exercise provides an ideal opportunity to apply and experience Breema's principles of Harmony, including: No Judgment, No Force, Body Comfortable, Single Moment/Single Activity. Practicing Breema supports physical and psychological flexibility, mental clarity, vitality and emotional balance. Open to all levels. Wear loose comfortable clothing and clean socks.
Instructor
Blogs by Eileen Sendrey
I Want to Be More Present in My Life ~ September 20, 2019