Image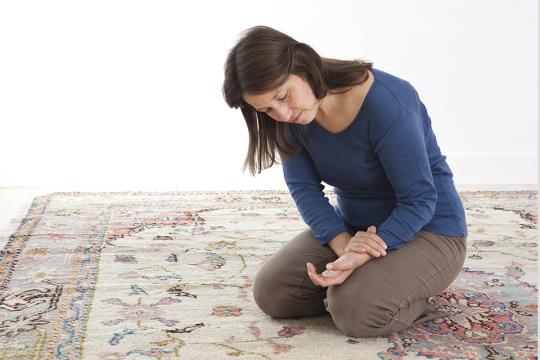 This online event begins at 10:30am PST, 1:30pm EST, 19:30 CET, 20:30 IST.

Most of our time is spent in the past or future, in concepts and reactions. And that's the cause of nearly all of our problems in life!
Only when we are present do we really feel "at home," truly comfortable, without judgment and extra. Though this is our birthright, it's not automatically available to us. We need to discover and familiarize ourselves with the taste and experience of being present.
Practicing this while doing simple Self-Breema exercises is the perfect supportive venue. Letting the mind become more quiet and drop its chatter, by simply registering the body's movements and breath, we begin to create a base of experience from which we can relate to everyone and everything in our life.
CE available: 1.5 hours
The Breema Center is approved to offer continuing education for massage practitioners and bodyworkers by the NCBTMB (#145251-00). If you're interested in CE for this class, please email [email protected] for important details.
Registration:
The registration button above will enable you to register once and attend any or all of the seven workshops. You can attend one workshop or the whole series, with or without attending our regular weekly Self-Breema classes.
Instructors
Associate Director of the Breema Center
Cornelia Weiß, Diplom-Psychologin in privater Praxis und Breema-Lehrerin, ist mit Breema seit 2001 unterwegs. Zunächst hingezogen zu der Erfahrung von Einfachheit, Angenommensein und innerem Frieden in der urteilsfreien Atmosphäre von Breema-Seminaren, entdeckte sie bald, dass Breema einen reichen, lebenspraktischen Zugang zu Gesundheit und Selbst-Erkenntnis bietet. Seitdem ist Breema eine wichtige Säule in ihrem Leben und in der Arbeit mit ihren Klienten geworden. Ihr Schwerpunkt liegt auf der...

Blogs by Steve Brodsky
Relating to Life in This Moment ~ September 18, 2019
Relacionándome con la Vida en Este Momento (Relating to Life in This Moment)
Schedule