Image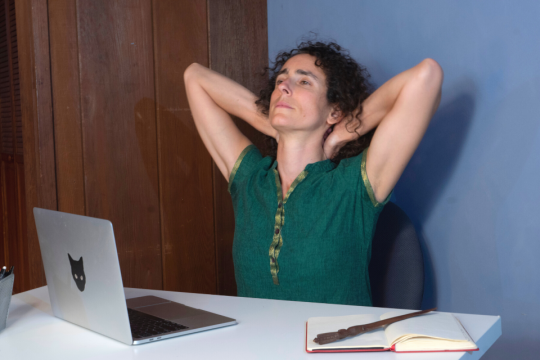 This online event begins at 10:30am PST, 1:30pm EST, 19:30 CET, 20:30 IST.

Spending too much time in front of a computer? We will present and practice a concise set of Self-Breema exercises (and the Principles underlying them) that can help us unify body and mind, so we can respond to the stresses of life these days with resilience and clarity.
Discover Self-Breema's practical, always accessible support for taking step after step in the direction of health and harmony.
CE available: 1.5 hours
The Breema Center is approved to offer continuing education for massage practitioners and bodyworkers by the NCBTMB (#145251-00). If you're interested in CE for this class, please email [email protected] for important details.
Registration:
The registration button above will enable you to register once and attend any or all of the seven workshops. You can attend one workshop or the whole series, with or without attending our regular weekly Self-Breema classes.
Instructors
Director of the Breema Center and Breema Clinic
Jon Schreiber, D. C., director of the Breema Center and Breema Clinic in Oakland, California, has been teaching Breema in the U.S. and internationally since 1980. He has presented Breema at medical, psychology, bodywork, exercise, holistic health, and personal growth conferences. His numerous articles and books focus on the universal and practical philosophy of Breema. In his clinical practice, Dr. Schreiber uses Breema, Self-Breema, and the Nine Principles of Harmony to help patients discover...
Breema Center staff
Breema Clinic practitioner
I am a Family Physician, and have been a Breema Practitioner and Instructor for over 20 years. I have found Breema's non-judgmental atmosphere to be invaluable in working with any health condition. I am consistently amazed at the effect of Breema bodywork, Self-Breema exercises, and Nine Principles of Harmony in increasing vitality, addressing acute concerns, and offering new templates for relating to body, mind, and feelings. I began working as a Practitioner at the Breema Clinic in 2002, and...
Schedule