Image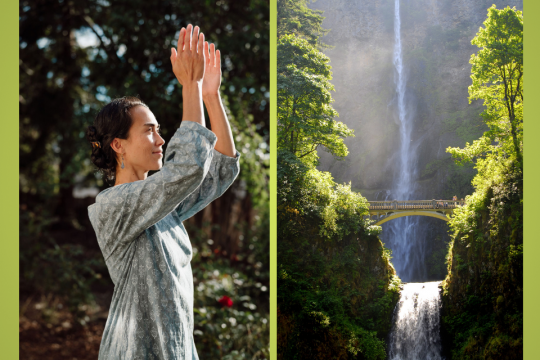 This online event begins at 9:00am PST, 12:00pm EST, 18:00 CET, 19:00 IST.

NOTE: The class starts at 9:00am PT (Pacific Time), which is 19:00 IT (Israel Time), or 18:00 CET (Central European Time).
When the body, the mind, and the feelings come together, we become available to receive a new energy—conscious energy. That is the beginning of being present.
Each moment is new, fresh, and totally alive. When we are present we can participate fully and receive what is given in the moment. Practicing body-mind connection, we gradually discover a new way of relating, a new way of connecting.
The nonjudgmental atmosphere that is created when we work with the Nine Principles is deeply nourishing and enables us to let go of conditioned patterns, so that we can connect to new and more natural ways of moving, thinking, and feeling.
* We will be joined by guest instructors for this series.
Instructors

Practicing Breema supports my life to come from complication to simplicity. Breema brings me to this moment. This is where I am the most comfortable. 
Breema Center staff
Breema Clinic practitioner
Arlie began receiving Breema bodywork sessions in 1994 and soon after became a Certified Breema Practitioner and Instructor.
Since then, she has dedicated her efforts to teach and reach more people with the essential, transformative method that Breema offers, via classes, workshops and private sessions.
Over the years, she has studied and travelled with a keen interest in expanding her experience and understanding of many traditional healing methods with native peoples, shamans, medicine...
Schedule