Image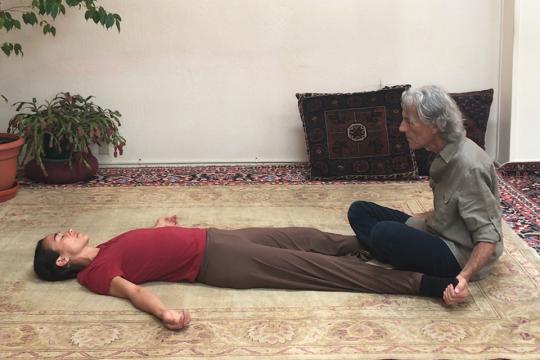 This is an in-person 5-class series at the Breema Center.
Breema introduces us to a new world—a world created by the unity underlying all of Existence and governed by the Nine Principles of Harmony. Learning Breema bodywork, we establish a direct, experiential relationship to these principles that makes both giving and receiving Breema profoundly nourishing and energizing.
Join Jon Schreiber, Director of the Breema Center, and other Certified Breema Instructors for a 5-week class that will offer you a first-hand taste of Breema. Breema bodywork supports physical and physiological flexibility and adaptability, mental clarity, and emotional balance, and an overall experience of real health, which means harmony with Existence.
No prior experience necessary.
Limited enrollment; preregistration required. If this is your first class at the Breema Center we will contact you to set up a meeting before the class.
Saturdays 10am-12 noon
June 19, 26, July 3, 10, 17
Tuition $100 (or $25 per class)
All students will need to wear masks, clean clothes (long pants, long sleeve shirt, and socks), bring a clean sheet to lie, sit, and practice on, and sign our registration and release form. We will follow mandated COVID protocols. Due to the considerations and restriction currently in place, you may wish to register in pairs if possible (couples, housemates, family members, and so on) so you can pair up to give and receive the bodywork we will learn in class. Students who sign up individually will be paired with a practice partner.
CE available. The Breema Center is approved to offer continuing education for massage practitioners and bodyworkers by the NCBTMB (#145251-00), registered nurses by the California BRN (#03852), and LMFTs, LCSWs, LPCCs, and LEPs by the CAMFT (#128568).
Instructor
Director of the Breema Center and Breema Clinic
Jon Schreiber, D. C., director of the Breema Center and Breema Clinic in Oakland, California, has been teaching Breema in the U.S. and internationally since 1980. He has presented Breema at medical, psychology, bodywork, exercise, holistic health, and personal growth conferences. His numerous articles and books focus on the universal and practical philosophy of Breema. In his clinical practice, Dr. Schreiber uses Breema, Self-Breema, and the Nine Principles of Harmony to help patients discover...
Schedule