Image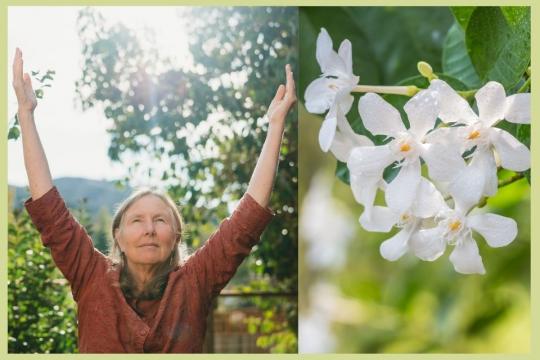 This online event begins at 9:00am PDT, 12:00pm EDT, 18:00 CEST, 19:00 IDT.
Through Self-Breema exercise we can come to the taste of being present. As we continue, our relationship to the Nine Principles re-educates our body, mind, and feelings to discover new and more natural ways of moving, thinking, and feeling. These experiences support us to find new receptivity in our relationship to ourself, to others, and to all life.

In this class we will highlight the principle of Mutual Support, below, in practicing Self-Breema and in daily life.
"The more our Being participates, the more we are able to support life and recognize that Existence supports us. Giving and receiving support take place simultaneously."
Need help with Zoom? Click breema.com/zoomhelp
Instructors

Jamie found Breema by a stroke of good luck 1991, in British Columbia, Canada. Taking the long slow train, she became an instructor in 2011, and continues to study and practice this life nourishing modality (now on a more steady train). She lives with her family in Colorado where she manages a regenerative farm. 

Twenty years ago, I came across an article about Breema in the local Santa Cruz newspaper accompanied by photographs. These pictures powerfully attracted me and I was impressed with how the givers appeared as relaxed and nourished as the receivers on the mat. I knew I wanted to learn this modality and when I began attending classes, I found that what was conveyed by the photographs was absolutely true. Breema is joyfully given and joyfully received!
In Southern California, where I now live, I...
Schedule