Image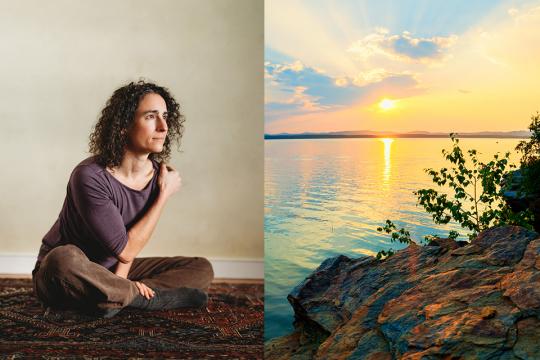 This online event begins at 11:30am PDT, 2:30pm EDT, 20:30 CEST, 21:30 IDT.
Many of us have been shaken up by the major changes that have impacted nearly every aspect of life these days. Although we are confronted with new difficulties, our changing situation has also brought new opportunities to examine our assumptions, re-evaluate our values and goals, and find greater meaning in what we do and the way we choose to live. More than ever before, we need to take good care of our mind, feelings, and body, and support them to function as they were designed to—synergistically!
Self-Breema exercises offer us a powerful and direct way to guide our mind, feelings, and body to function in harmony and support each others effective functioning. Working with the Nine Principles of Harmony, we can establish a strong foundation and a Timeless yet practical perspective that enables us to respond to the events of life correctly and beneficially. 
We will learn and practice Self-Breema exercises together, interspersed with questions, answers, and inspiration, as we look at and discuss how we can work with the Nine Principles to support ourselves and the people around us.
There is no charge for this six-week series. No prior experience needed. The exercises are accessible for people of all degrees of strength and flexibility.
CE available: 1.0 hour
The Breema Center is approved to offer continuing education for massage practitioners and bodyworkers by the NCBTMB (#145251-00). If you're interested in CE for this class, please email elaine@breema.com for important details.

Need help with Zoom? Click breema.com/zoomhelp
Instructors
Associate Director of the Breema Center
Breema Center staff
Breema Clinic practitioner
I am a Family Physician, and have been a Breema Practitioner and Instructor for over 20 years. I have found Breema's non-judgmental atmosphere to be invaluable in working with any health condition. I am consistently amazed at the effect of Breema bodywork, Self-Breema exercises, and Nine Principles of Harmony in increasing vitality, addressing acute concerns, and offering new templates for relating to body, mind, and feelings. I began working as a Practitioner at the Breema Clinic in 2002, and...
Schedule