Image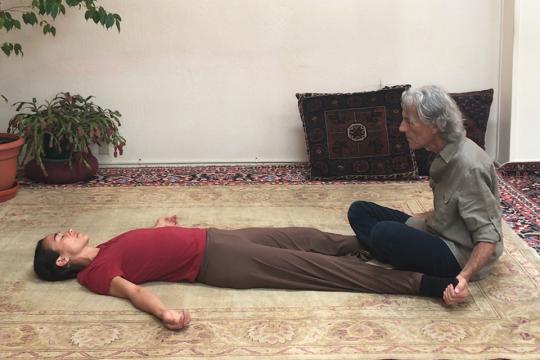 Breema introduces us to a new world—a world created by the unity underlying all of Existence and governed by the Nine Principles of Harmony. Learning Breema bodywork, we establish a direct, experiential relationship to these principles that makes both giving and receiving Breema profoundly nourishing and energizing.
Join Jon Schreiber, Director of the Breema Center, for this class that will offer you a first-hand taste of Breema. Breema bodywork supports physical and physiological flexibility and adaptability, mental clarity, and emotional balance, and an overall experience of real health, which means harmony with Existence.
No prior experience necessary.
Saturday, October 2 10-11:30am
Tuition $25 (or $20 if registered by Sept 27)
Please wear comfortable long pants and socks. No fragrances, please. We follow current California state and Alameda county COVID guidelines.
Instructors
Director of the Breema Center and Breema Clinic
Jon Schreiber, D. C., director of the Breema Center and Breema Clinic in Oakland, California, has been teaching Breema in the U.S. and internationally since 1980. He has presented Breema at medical, psychology, bodywork, exercise, holistic health, and personal growth conferences. His numerous articles and books focus on the universal and practical philosophy of Breema. In his clinical practice, Dr. Schreiber uses Breema, Self-Breema, and the Nine Principles of Harmony to help patients discover...
Breema Center staff
Breema Clinic practitioner
I am a Family Physician, and have been a Breema Practitioner and Instructor for over 20 years. I have found Breema's non-judgmental atmosphere to be invaluable in working with any health condition. I am consistently amazed at the effect of Breema bodywork, Self-Breema exercises, and Nine Principles of Harmony in increasing vitality, addressing acute concerns, and offering new templates for relating to body, mind, and feelings. I began working as a Practitioner at the Breema Clinic in 2002, and...
Schedule