Image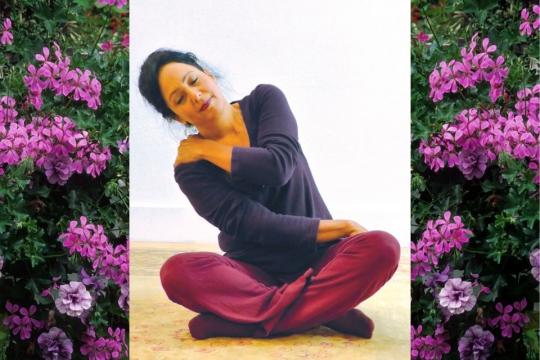 This online event begins at 9:00am PDT, 12:00pm EDT, 18:00 CEST, 19:00 IDT.
Breema works with the body in order to create harmony between the mind and feelings. As the body becomes more available through becoming more relaxed, more flexible, and less tense, it becomes a field in which the mind and feelings can establish a harmonious relationship to each other.
Practicing Self-Breema supports the unification of body, mind, and feelings. As these three come together, they begin to function naturally, and we become receptive to finer consciousness. This becomes our entry to real health, which means harmony with Existence.
Full Participation
The most natural way of moving and living is with full participation. Full participation is possible when body, mind, and feelings are united in a common aim.
Need help with Zoom? Click breema.com/zoomhelp
Instructors
Breema Center staff
Roxanne Caswell, CMT, is a Staff Instructor at the Breema Center in Oakland, CA, since 1991. She maintains an active international teaching schedule.
Join me for personal Self-Breema classes live online, one-on-one, via Zoom. For your first free session, click "Send message" and let me know when you would like to schedule one.
Blogs by Roxanne Caswell
A New Posture for Life is Needed for New Thinking, New Feeling ~ January 3, 2019