Image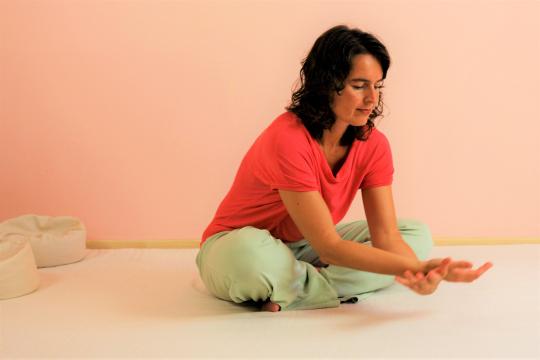 Eine Einführung in Selbst-Breema (deutsch)
This online event begins at 9:00am PST, 12:00pm EST, 18:00 CET, 19:00 IST.
Self-Breema exercises offer a way of exploring  how to connect to oneself and life around us in a posture that is accepting and nourishing, joyful and harmonious. They are playful, soft, dynamic, rhythmical and simple and much more. This is an introduction for beginners as well as for all students of Breema. Please prepare a mat or carpet and a pillow for yourself to feel comfortable sitting on the floor. Nothing else is needed.
Instructor
Practising and instructing BREEMA gives me endless and playful variations of exploring  and understanding myself by connecting my mind with the body and the feelings to receive my essential nature. Every moment gets a new, fresh and vivid invitation & expression of being human in all our dimensions of existence. I'm grateful for this nonjudgmental and nonideologic path rooted in Breema's Nine Principles of Harmony, which are simple and holistic guidelines to always come back to myself, moving...