Image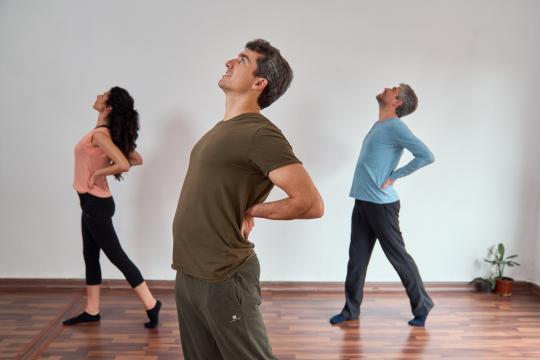 Self-Breema Exercises and the Nine Principles of Harmony
This online event begins at 10:00am PST, 1:00pm EST, 19:00 CET, 20:00 IST.
Whether you work as an allopathic health care provider or practice an alternative, complementary, or holistic therapy, your ability to be present and help others is in part dependent on establishing healthy ways to release tension and revitalize your own body, mind, and emotional posture towards life.
Join Jon Schreiber, DC, Arlie Mischeaux, CMT, and Karen Burt-Imira, MD for Self-Breema exercises and outlook-shifting discussion to revitalize and support you in all your relationships with patients, clients, family, friends, and in your relationship to yourself.
CE available: 1.0 hour
The Breema Center is approved to offer continuing education for massage practitioners and bodyworkers by the NCBTMB (#145251-00). If you're interested in CE for this class, please email center@breema.com for important details.
Transfer credit hours
0.0
Instructors
Director of the Breema Center and Breema Clinic
Jon Schreiber, D. C., director of the Breema Center and Breema Clinic in Oakland, California, has been teaching Breema in the U.S. and internationally since 1980. He has presented Breema at medical, psychology, bodywork, exercise, holistic health, and personal growth conferences. His numerous articles and books focus on the universal and practical philosophy of Breema. In his clinical practice, Dr. Schreiber uses Breema, Self-Breema, and the Nine Principles of Harmony to help patients discover...
Breema Center staff
Breema Clinic practitioner
Arlie began receiving Breema bodywork sessions in 1994 and soon after became a Certified Breema Practitioner and Instructor. Since then, she has dedicated her efforts to teaching and reaching more people with the essential, transformative method that Breema offers, via classes, workshops, and private sessions. Over the years, she has studied and traveled with a keen interest in expanding her experience and understanding of many traditional healing methods with native peoples, shamans, medicine...