Image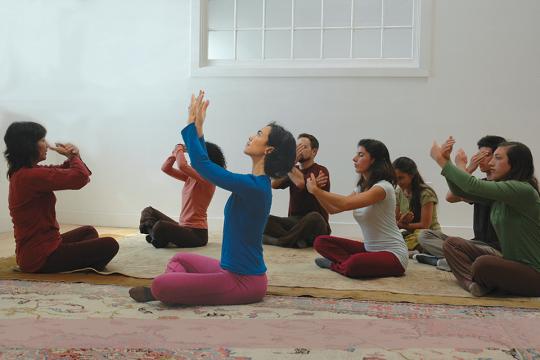 Online Self Breema Class via ZOOM
This online event begins at 9:00am PST, 12:00pm EST, 18:00 CET, 19:00 IST.
Class begins at 18:00 European Time, 19:00 Israel Time,

09:00 am Pacific Time
We open the "ZOOM" room a few minutes before the start. Please have a little patience. Thank you!
To participate, please click on the blue button ("Register here for the event")  and follow the ZOOM instructions.
Instructors

My first "Breema experience" I had in 1993, and I was so touched, not only in the body, but also in the feelings and in the mind. At that time I didn´'t know, what it was, but it was clear for me, that I want more of that. So the search started: I became a Breema practitioner and then a Breema Instructor, giving workshops in Austria and instructing also in other countries. For me Breema is a way of Self-understanding, which supports me to have also understanding for the outside world. ...