Image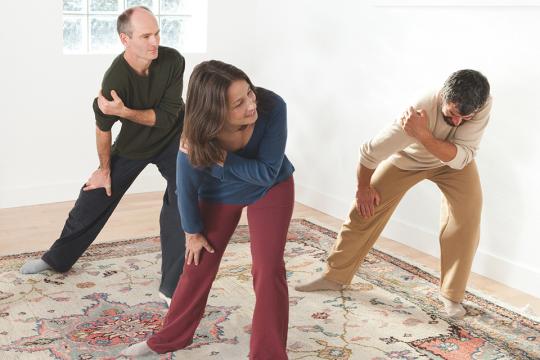 15 minutes Self-Breema - 15 Minuten Selbst-Breema englisch/deutsch
This online event begins at 11:00pm PST (previous day), 2:00am EST, 8:00 CET, 9:00 IST.
Der Workshop beginnt um 8 Uhr europäischer Zeit
Class begins at 8:00 European Time, 9:00 Israel Time,

11:00 pm Pacific Time (the day before)
Wir öffnen den "ZOOM" Raum einige Minuten vor Beginn, bitte haben Sie ein wenig Geduld. Vielen Dank! Für die Teilnahme klicken Sie bitte auf die blaue Schaltfläche ("Register here for the event") und folgen den ZOOM Anweisungen.
We open the "ZOOM" room a few minutes before the start. Please have a little patience. Thank you! To participate, please click on the blue button ("Register here for the event")  and follow the ZOOM instructions.
Instructors

My first "Breema experience" I had in 1993, and I was so touched, not only in the body, but also in the feelings and in the mind. At that time I didn´'t know, what it was, but it was clear for me, that I want more of that. So the search started: I became a Breema practitioner and then a Breema Instructor, giving workshops in Austria and instructing also in other countries. For me Breema is a way of Self-understanding, which supports me to have also understanding for the outside world. ...