Image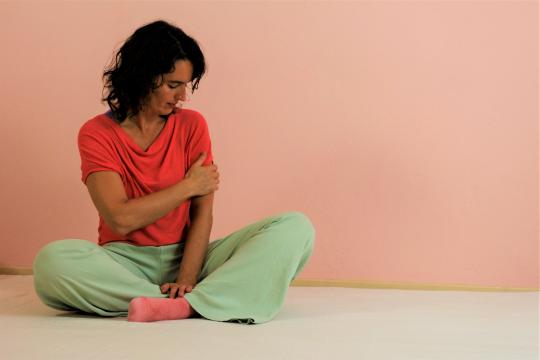 Abendbreema (deutsch)
This online event begins at 11:00am PDT, 2:00pm EDT, 20:00 CEST, 21:00 IDT.
Willkommen zur Einführungsstunde in Selbst-Breema®️ !
《coming home to yourself》Online-Kurs
So heißt mein 10 wöchiger online-Kurs, der am Mo.26.9.via zoom gestartet hat und noch offen ist für neue Interessierte! Dafür gibt's noch eine Schnuppereinheit! join in!
Eine Einheit Selbst-Breema-Körperübungen und körperzentrierende Meditation ist eine ideale Gelegenheit, 
• regelmäßig Beweglichkeit im Körper & Geist aktiv zu fördern
• Selbstfürsorge zu kultivieren
• den Alltag genußvoll abzustreifen
• Ausgeglichenheit bewusst zu stärken
• die zeitlose Natur in uns zu erleben
BREEMA®️THE ART OF BEING PRESENT www.breema.com
* Der Kurs läuft bis 28.11. wöchentlich, 45 Min., montags, via zoom
* eure Übungswünsche sind willkommen, gerne auch Wiederholungen
* Kursbeitrag 75 Euro ab 3.11. bitte im vorhinein überweisen
* 5-8 Min Austauschrunde zum Abschluß
* Zusendung der Titel jeder Abendeinheit per Email
...bitte ladet Freund*Innen dazu ein, denen Breema gut tun würde!
...bitte meldet euch hier oder per Email dazu an!
♡ Ich freu' mich auf eine nährende gemeinsame Breema-Atmosphäre ♡
Hier ist der Zoomlink
COMING HOME TO YOURSELF
Zoom-Meeting beitreten
https://us02web.zoom.us/j/86023616409?pwd=UnlBV0xYTHZ2V09ZR1VPRE5LMS9Edz09
Meeting-ID: 860 2361 6409
Kenncode: 433257
Deutsch / Englisch
#supportyourself