Image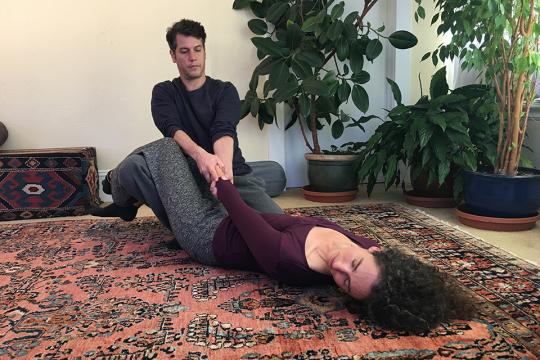 This weekend is part of the 5-day Fall Intensive. Come to one workshop, one day, the weekend, or the whole Intensive!

Whether you are currently considering becoming a Certified Breema Practitioner*, are totally new to Breema, or are an experienced student, this weekend is a perfect opportunity to nourish your body, mind, and feelings through Breema bodywork, Self-Breema exercises, and Breema's universally applicable practical philosophy.
In four unique 3-hour workshops, we will introduce and work with Breema's Nine Principles of Harmony and body-mind connection. By working with the principles and their application in Breema bodywork, we establish and nurture an experiential relationship with them that can support us in all our interactions.
You can participate in the entire weekend, the full Intensive or just attend one or more of the workshops. Pre-registration is required. Call or email the Breema Center for more information. 
We follow current California State and Alameda County COVID guidelines.
CE is available for massage therapists and bodyworkers, and California nurses, LMFTs, LCSWs, LPCCs, and LEPs. $10 fee for processing

.
Weekend Schedule
Saturday:   9:30 am-12:30 pm    2:00-5:00 pm
Sunday:      9:30 am-12:30 pm    2:00-5:00 pm
Cost 
10% discount if paid by September 30
$210 for the weekend ($189 if paid by September 30)
$60 per 3-hour workshop ($54 if paid by September 30; first time students receive half-price for one workshop)
*The 12-Month Breema Practitioner Course consists of one weekend a month for a year, with some flexibility for those who cannot attend each workshop or are outside the Bay Area.
If you will be taking many of the monthly weekends, you can also pay quarterly or annually. Full payment (at any level) by the last day of the previous month includes a 10% discount.
Details on the 12-Month Breema Practitioner Course
Instructors
Schedule