Image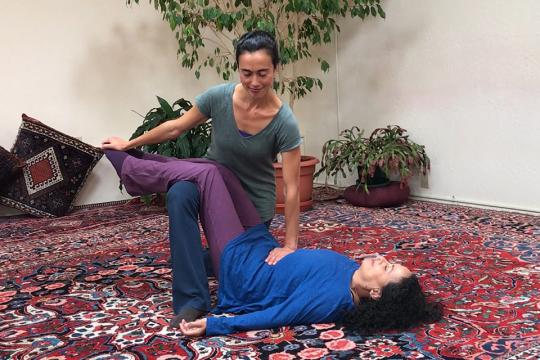 ---
We apologize that we need to cancel class this evening due to an emergency.  To anyone who was dropping in this evening, we're happy to offer you a free class (please call us at 510-428-0937 or email us at center@breema.com).  Thank you.
This is an in-person class series at the Breema Center.
Instructors: Jan and Denise
The purpose of practicing Breema bodywork and Self-Breema exercises is to come to the present, to the taste of being present.
Working with the Nine Principles and practicing Breema gives us the possibility to create a new relationship to life. Every moment we have of being present becomes a part of the foundation of that relationship. Those moments create an atmosphere that is free from past and future, free from our conditioning. When we connect to that atmosphere, we find ourselves having new thoughts, new feelings, and a new posture toward life.
Dates and Prices
7:00 - 8:30pm every Monday

$20/ class (Certified Practitioners half price)
Open to all levels
For more information or to register in person, call 510-428-0937 or email center@breema.com
Please wear comfortable long pants and socks. No fragrances, please. 
Instructor
Schedule