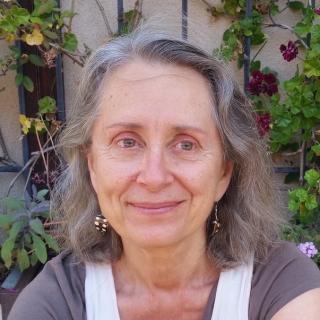 Breema Center staff
Breema Clinic practitioner
Certified Breema Practitioner
Certified Self-Breema Instructor
Certified Breema Instructor
Cudahy, WI 53110
United States
My study of the body began as a child with a love of movement as an interpretive  and spontaneous expression of music. Years later, I formalized this education at the University of Milwaukee, Wisconsin with a BFA focused in Dance and the Arts. During this time I was introduced to the field of somatic therapy and healing which I pursued in my studies since 1981. From 1985 to 2008 I engaged in a bodywork practice both privately and as staff of Jade Mountain Integrative Health Clinic, Dakota Chiropractic, and several Physical Therapy clinics within Santa Cruz county in California.
Beginning in 1995, my study of Breema introduced to me the a new dimension of consciousness and presence which is available as an experience of the self through body-mind connection. For over 20 years, I have actively instructed in Santa Cruz, at the Breema Center in Oakland, and throughout the United States. I became a staff member of the Breema Center in 2012 and continue to work both on and offsite.
The meaning of Breema, which is "the activity of the body when I am present," has fueled my professional studies and embodied my life with a new essential posture for thinking, feeling, and moving.
"Always and everywhere, we have the possibility to come to unity with all that exist."
Quotation from Your Home Is the Entire Cosmos by Jon Schreiber
Blog Posts
Susan Mankowski

Cudahy, WI 53110
United States