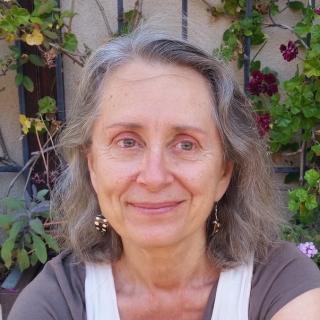 Breema Center staff
Breema Clinic practitioner
Certified Breema Practitioner
Certified Self-Breema Instructor
Certified Breema Instructor
Cudahy, WI 53110
United States
Susan Mankowski, LMT, BFA, has been a Breema practitioner since 1997 and currently is a Staff Instructor at the Breema Center in Oakland, CA since 2012.
The meaning of Breema, which is "the activity of the body when I am present," has fueled my professional studies and embodied my life with a new essential posture for thinking, feeling, and moving
As a young child I was drawn to movement and connection. This interest led me to the formalized study of dance and then decades of training and active practice in massage therapy and complementary somatic modalities. Since 1995, my study of Breema introduced to me the a new dimension of consciousness and presence which is available as an experience of the self through body-mind connection. For over 20 years, I actively instructed in Santa Cruz, at the Breema Center in Oakland, and throughout the United States. I became a staff member of the Breema Center in 2012, working offsite in Wisconsin since 2020.
Blogs by Susan Mankowski
Upcoming event map
The Breema Center

6076 Claremont Ave.
Oakland, CA 94618
United States

The Breema Center

6076 Claremont Ave.
Oakland, CA 94618
United States

The Breema Center

6076 Claremont Ave.
Oakland, CA 94618
United States

Hummingbird Valley

1690 Glen Canyon Road
Santa Cruz, CA 95060
United States

The Breema Center

6076 Claremont Ave.
Oakland, CA 94618
United States

The Breema Center

6076 Claremont Ave.
Oakland, CA 94618
United States

The Breema Center

6076 Claremont Ave.
Oakland, CA 94618
United States

The Breema Center

6076 Claremont Ave.
Oakland, CA 94618
United States

Susan Mankowski

Cudahy, WI 53110
United States
Upcoming events