Image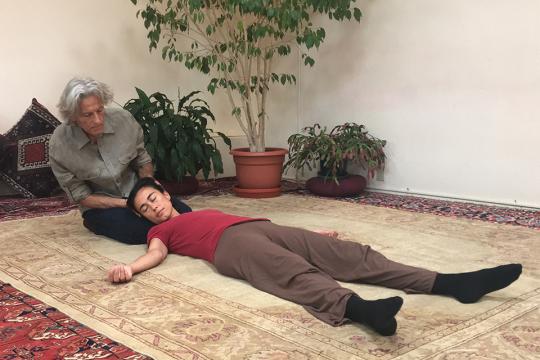 Breema offers a practical means of becoming present and a commonsense approach to physical, mental, and emotional health. The more you are present, the more you can connect with others, and with all life. In this class you will practice Breema bodywork and Self-Breema exercises, living expressions of a profound understanding of the unity of all life.
Classes are open to all levels.
Instructors
Director of the Breema Center and Breema Clinic
Jon Schreiber, D. C., director of the Breema Center and Breema Clinic in Oakland, California, has been teaching Breema in the U.S. and internationally since 1980. He has presented Breema at medical, psychology, bodywork, exercise, holistic health, and personal growth conferences. His numerous articles and books focus on the universal and practical philosophy of Breema. In his clinical practice, Dr. Schreiber uses Breema, Self-Breema, and the Nine Principles of Harmony to help patients discover...
Breema Center staff
Breema Clinic practitioner
Arlie Mischeaux has extensive experience teaching and presenting Breema internationally and nationally for over 24 years. She is a senior practitioner at The Breema Clinic and Instructor at The Breema Center in Oakland, CA. In addition she has been in private practice for 18 years offering various forms of massage therapy and healing arts combining indigenous healing methods.
Schedule