Image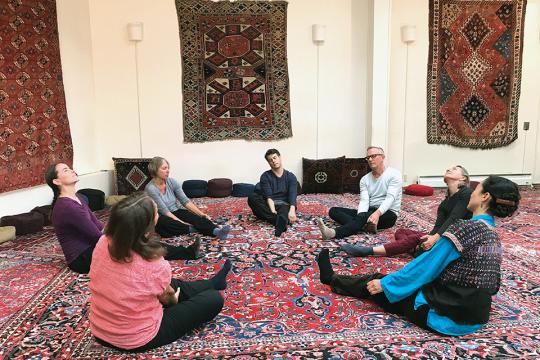 1:45-2:30 pm
BY DONATION
---
Self-Breema exercises and movements include gentle stretches, rhythmic movements, and unique postures. Each exercise provides an ideal opportunity to apply and experience the Breema principles. Practicing Self-Breema is both nurturing and energizing, and supports physical and physiological flexibility, and vitality, mental clarity, and emotional balance. 
Instructor
Breema Center staff
Join me for personal Self-Breema classes live online, one-on-one, via Zoom. For your first free session, click "Send message" and let me know when you would like to schedule one. For additional sessions, the link to book an appointment with me at the Breema Clinic is above.
Alexis Mulhauser has 20 years experience studying and teaching movement, including Breema, Yoga, and Nia dance. She is a Breema and Self-Breema Instructor in Oakland, CA, and also teaches dance classes locally throughout...