Image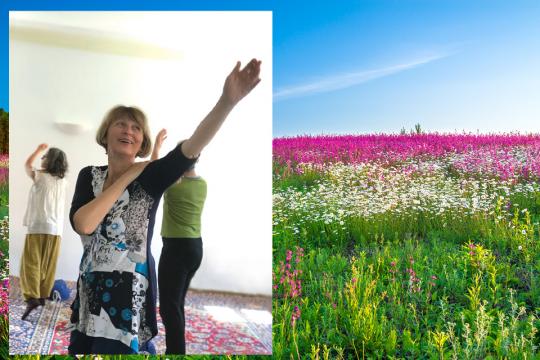 Body-Mind Connection Is Truly Harmony
---
THIS WORKSHOP HAS BEEN CANCELED 
Check back for information on our future workshops.
---
Breema® offers a practical means of becoming present, and a common-sense approach to physical, mental, and emotional health. The more you are present the more you can connect with others, and with all life.
In a nurturing and nonjudgmental atmosphere, we will practice Self-Breema, Breema partner bodywork, and discover how every activity is an opportunity for real connection that starts from within. Breema is a floor-based modality. Please be comfortable sitting and  moving on a padded surface.
Cost: £15
For more information or to register please email [email protected]
Payment: 
Iban-number:SE3050000000053851091833 
Bic-kod:ESSESESS 
Bank Address:
SEB 
106 40 Stockholm
Instructors
Breema Center staff
Breema Clinic practitioner
Join me for personal Self-Breema classes live online, one-on-one, via Zoom. For your first free session, click "Send message" and let me know when you would like to schedule one. For additional sessions, the link to book an appointment with me at the Breema Clinic is above.
I am a Family Physician, and have been a Breema Practitioner and Instructor for over 20 years. I have found Breema's non-judgmental atmosphere to be invaluable in working with any health condition. I am consistently amazed...