Image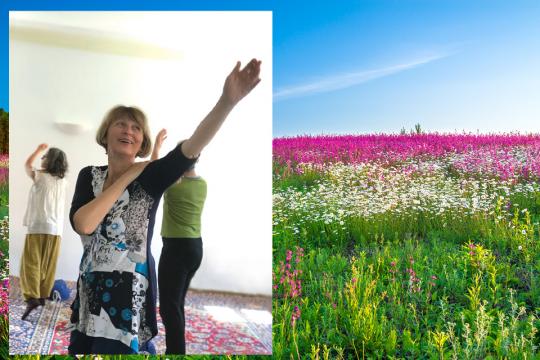 Body-Mind Connection Is Truly Harmony
---
THIS WORKSHOP HAS BEEN CANCELED 
Check back for information on our future workshops.
---
Breema® offers a practical means of becoming present, and a common-sense approach to physical, mental, and emotional health. The more you are present the more you can connect with others, and with all life.
In a nurturing and nonjudgmental atmosphere, we will practice Self-Breema, Breema partner bodywork, and discover how every activity is an opportunity for real connection that starts from within. Breema is a floor-based modality. Please be comfortable sitting and  moving on a padded surface.
Cost: £15
For more information or to register please email [email protected]
Payment: 
Iban-number:SE3050000000053851091833 
Bic-kod:ESSESESS 
Bank Address:
SEB 
106 40 Stockholm
Instructors
Breema Center staff
Breema Clinic practitioner
I am a Family Physician, and have been a Breema Practitioner and Instructor for over 20 years. I have found Breema's non-judgmental atmosphere to be invaluable in working with any health condition. I am consistently amazed at the effect of Breema bodywork, Self-Breema exercises, and Nine Principles of Harmony in increasing vitality, addressing acute concerns, and offering new templates for relating to body, mind, and feelings. I began working as a Practitioner at the Breema Clinic in 2002, and...