Image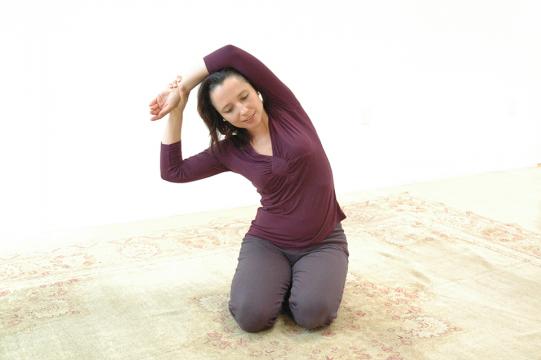 This ongoing class meets every Friday at 12:30pm Pacific Time. No charge.
Self-Breema exercises invite a new experience of the body, one that is actualized by being present in the moment. Unifying body, mind, and feelings allows us to experience that we actually exist. Working with the Nine Principles of Harmony while practicing  the exercises guides us toward the most natural and beneficial ways of moving, breathing, and being. This by itself has a profound effect on our health, bringing new vitality and energy to body, mind and feelings. 
The class series will feature Self-Breema exercises that are especially beneficial for the physical body, and we will highlight working with the principle of No Force in practicing Self-Breema and in other physical activities.

Note: The class starts at 12:30pm PT (Pacific Time), which is 22:30 IT (Israel Time), or 21:30 CET (Central European Time).
Instructors
Breema Center staff
Breema Clinic practitioner
Denise Berezonsky is co-author of Self-Breema: Exercises for Harmonious Life, Associate Director and Practitioner at the Breema Clinic and a Staff Instructor at the Breema Center. Denise has been working with Breema's transformational approach to life since 1989 and in continuous practice at the Breema Clinic since 1991. She teaches online, throughout Northern California and in the Pacific Northwest.
"I love giving and receiving Breema bodywork. Breema, Self-Breema, and the Nine Principles...
Breema Center staff
Breema Clinic practitioner
Arlie began receiving Breema bodywork sessions in 1994 and soon after became a Certified Breema Practitioner and Instructor.
Since then, she has dedicated her efforts to teach and reach more people with the essential, transformative method that Breema offers, via classes, workshops and private sessions.
Over the years, she has studied and travelled with a keen interest in expanding her experience and understanding of many traditional healing methods with native peoples, shamans, medicine...
Schedule