Image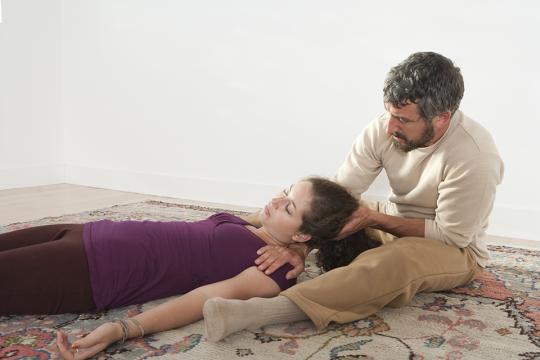 This online event begins at 10:30am PDT, 1:30pm EDT, 18:30 CET, 19:30 IST.
(Prerequisite: 5 hours of previous in-person attendance in a Breema bodywork class) No partner needed, we won't be practicing bodywork in this class.
This class is for ongoing students of Breema bodywork. Although the current situation has severely limited in-person opportunities for Breema, many of us wish to continue to practice what we've learned in class to expand our connection to the Principles and and philosophy of Breema, and also to be able to offer and receive Breema. Most of us have at least one person, and perhaps several people, with whom we can safely practice the treatments we've learned, and those of us who have done so know how beneficial that has been.
In this online class, we'll see what we can do to support each other. We'll look at our questions about Breema, at our experiences as students, practitioners, and recipients, and even at strategies for safely practicing Breema in these times. This is an opportunity to meet and exchange with other students who have a similar interest, and to support each other in keeping Breema alive and growing in our lives in spite of current circumstances. We'll also practice Self-Breema together.
Need help with Zoom? Click breema.com/zoomhelp
CE available: 1.0 hour
The Breema Center is approved to offer continuing education for massage practitioners and bodyworkers by the NCBTMB (#145251-00). If you're interested in CE for this class, please email [email protected] for important details.
Instructors
Director of the Breema Center and Breema Clinic
Jon Schreiber, D. C., director of the Breema Center and Breema Clinic in Oakland, California, has been teaching Breema in the U.S. and internationally since 1980. He has presented Breema at medical, psychology, bodywork, exercise, holistic health, and personal growth conferences. His numerous articles and books focus on the universal and practical philosophy of Breema. In his clinical practice, Dr. Schreiber uses Breema, Self-Breema, and the Nine Principles of Harmony to help patients discover...
Breema Center staff
Breema Clinic practitioner
Denise Berezonsky is co-author of Self-Breema: Exercises for Harmonious Life, Associate Director and Practitioner at the Breema Clinic and a Staff Instructor at the Breema Center. Denise has been working with Breema's transformational approach to life since 1989 and in continuous practice at the Breema Clinic since 1991. She teaches online, throughout Northern California and in the Pacific Northwest.
"I love giving and receiving Breema bodywork. Breema, Self-Breema, and the Nine Principles...
Schedule