Image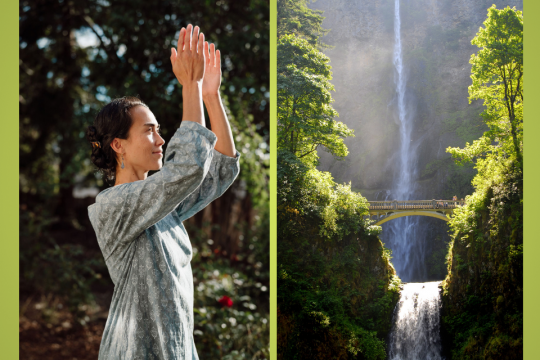 This online event begins at 9:00am PDT, 12:00pm EDT, 17:00 CET, 19:00 IDT.

NOTE: The class starts at 9:00am PT (Pacific Time), which is 19:00 IT (Israel Time), or 18:00 CET (Central European Time).
When the body, the mind, and the feelings come together, we become available to receive a new energy—conscious energy. That is the beginning of being present.
Each moment is new, fresh, and totally alive. When we are present we can participate fully and receive what is given in the moment. Practicing body-mind connection, we gradually discover a new way of relating, a new way of connecting.
The nonjudgmental atmosphere that is created when we work with the Nine Principles is deeply nourishing and enables us to let go of conditioned patterns, so that we can connect to new and more natural ways of moving, thinking, and feeling.
* We will be joined by guest instructors for this series.
Instructors
I am grateful to have been a student of Breema bodywork for over 30 years.  During this time I have also been an instructor at the Breema Center and a practitioner at the Breema Clinic.
As a student, I was struck early on by becoming present effortlessly during and after Breema classes. The experience of the present moment is like coming home; something that was missing before my discovery of Breema.  This experience of being present brings clarity of mind, quiet joyful feelings, and a...
Schedule