Image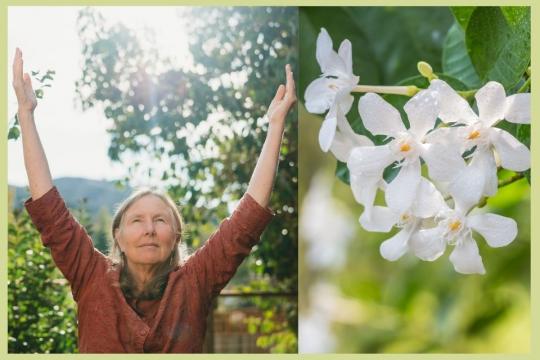 This online event begins at 9:00am PDT, 12:00pm EDT, 18:00 CEST, 19:00 IDT.
Through Self-Breema exercise we can come to the taste of being present. As we continue, our relationship to the Nine Principles re-educates our body, mind, and feelings to discover new and more natural ways of moving, thinking, and feeling. These experiences support us to find new receptivity in our relationship to ourself, to others, and to all life.

In this class we will highlight the principle of Mutual Support, below, in practicing Self-Breema and in daily life.
"The more our Being participates, the more we are able to support life and recognize that Existence supports us. Giving and receiving support take place simultaneously."
Need help with Zoom? Click breema.com/zoomhelp
Instructors

Breema Center staff
Breema Clinic practitioner
Birthe Kaarsholm RSMT, CMT is a staff instructor at the Breema Center in Oakland, California where she has taught and practiced Breema since year 2000. She is a Registered Somatic movement therapist and a certified Body-Mind Centering® practitioner and Laban/Bartenieff Movement Analyst®. With a life-long interest in working with the body, including physical theater, Body-Mind Centering and movement therapy, Breema's approach to seeing the body as a vehicle to raise our level of...
Breema Center staff
Breema Clinic practitioner
Arlie began receiving Breema bodywork sessions in 1994 and soon after became a Certified Breema Practitioner and Instructor.
Since then, she has dedicated her efforts to teach and reach more people with the essential, transformative method that Breema offers, via classes, workshops and private sessions.
Over the years, she has studied and travelled with a keen interest in expanding her experience and understanding of many traditional healing methods with native peoples, shamans, medicine...
Schedule