Image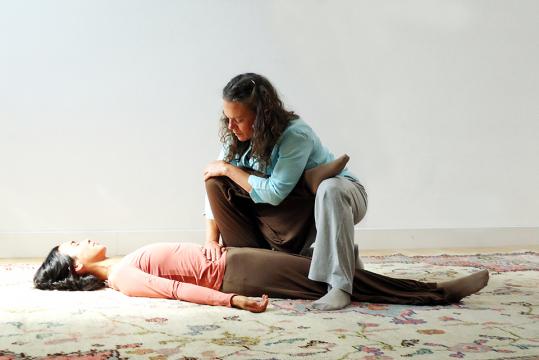 Breema Workshop near Santa Cruz

Real health begins with unifying our body, mind, and feelings. That's the entryway to a higher dimension of consciousness that enables us to move, think, and feel more naturally and harmoniously.
We will learn and practice a variety of Self-Breema exercises and partner bodywork treatments to help us experience true physical, mental, and emotional well-being and vitality.
This workshop is for anyone interested in a practical way to become present and live with presence.
$40 if paid by June 4; $50 thereafter.
For more information please contact the Breema Center: 510-428-0937 or [email protected]
All instructors and students will need to wear masks, clean clothes (long pants, long sleeve shirt, and socks), bring a clean sheet to lie, sit, and practice on, and sign our registration and release form. We will follow mandated COVID protocols. Due to the considerations and restrictions currently in place, you may wish to register in pairs if possible (couples, housemates, family members, and so on) so you can pair up to give and receive the bodywork we will learn in class. Students who sign up individually will be paired with a practice partner.
3 CE hours available for massage therapists and bodyworkers, nurses, LMFTs, LCSWs, LPCCs, and LEPs. $10 fee for processing

.
Instructors