Image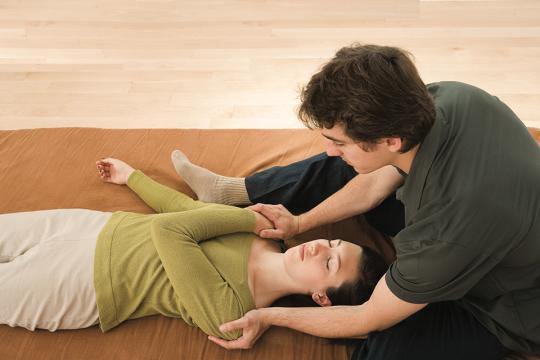 Online Open House
This online event begins at 10:00am PST, 1:00pm EST, 19:00 CET, 20:00 IST.

We invite you to join us to find out how becoming a Certified Breema Practitioner can provide a new and meaningful way of moving and relating that can enrich every aspect of your personal and professional life.

The presentation includes doing Self-Breema, a Breema bodywork demonstration, and presenting Breema's universal philosophy, including the Nine Principles of Harmony. We'll cover how the new program applies to various types of health professionals, other professionals, and anyone else interested in studying Breema, and how being a practitioner can support and transform all your relationships: with patients, colleagues, family, friends, and yourself.

Breema practitioner certification is geared towards equipping students to offer Breema to the general public to the benefit of both practitioner and recipient. This includes supporting the practitioner to acquire a practical foundation of understanding rooted in the philosophy of Breema, which can offer guidance and perspective that leads towards harmony in all situations.

Click here for more information about the 12-Month Breema Practitioner Course.
Instructors