Image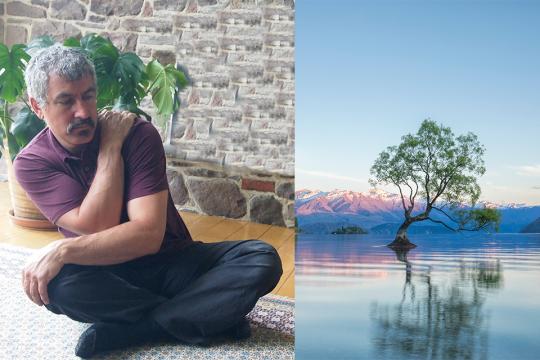 This online event begins at 9:00am PST, 12:00pm EST, 18:00 CET, 19:00 IST.
Ongoing every Monday at 9am PT.
What does it mean to live a balanced life? What are the ingredients we need to build a foundation within ourselves that supports this? Practicing Breema and Self-Breema, we find that when we come to balance in ourselves, we support life and experience being supported, moment after moment. 
Join us as we explore how Breema can guide us in this direction and give us greater self-understanding. We'll practice Self-Breema to get a taste of body-mind connection, an essential first step towards living in balance and harmony, and discuss how this can enter into all aspects of our lives.
CE available: 1.0 hours
The Breema Center is approved to offer continuing education for massage practitioners and bodyworkers by the NCBTMB (#145251-00). If you're interested in CE for this class, please call the Center at 510-428-0937 for important details.
Need help with Zoom? Click breema.com/zoomhelp
Instructors
Breema Center staff
Breema Clinic practitioner
Denise Berezonsky is co-author of Self-Breema: Exercises for Harmonious Life, Associate Director and Practitioner at the Breema Clinic and a Staff Instructor at the Breema Center. Denise has been working with Breema's transformational approach to life since 1989 and in continuous practice at the Breema Clinic since 1991. She teaches online, throughout Northern California and in the Pacific Northwest.
"I love giving and receiving Breema bodywork. Breema, Self-Breema, and the Nine Principles...

Matthew Tousignant, M.A., CMT holds degrees from Harvard University and the California Institute of Integral Studies. A Certified Breema Practitioner and Instructor, he currently teaches Breema extensively in the U.S. and Europe. Matthew's body-centered therapeutic work, based out of Lambertville, New Jersey, combines the universal wisdom of Breema with a practical knowledge of psychology to connect others to their unique potential as human beings.
"In the session, I represent acceptance...
Schedule