Image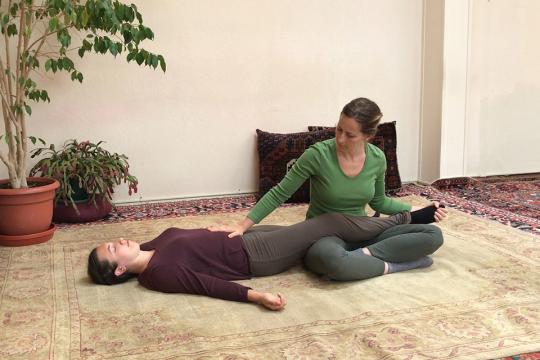 Med hjälp att Breema bodywork och Själv-Breema  övningar får vi hjälp att hitta tillbaka till oss själva och till en naturlig balans mellan kropp, tanke och känsla. Vi har Breemas nio principer för harmoni som grund. Det blir också samtal om principerna och hur de kan vara till stöd, både i rörelserna och i vardagen.
Pris: 350 SEK.
Anmäl dig till: Anna 073-953 98 80, merchi@live.se
Transfer credit hours
3.0
Instructor
I started learning Breema in 1999 and became a practitioner in 2004. I'm interested in movement and in using the body as an aid to being present and raising my level of consciousness. Breema supports me in this. I also work with Qigong, Tai Chi, Taktil massage and Reconnective Healing.