Image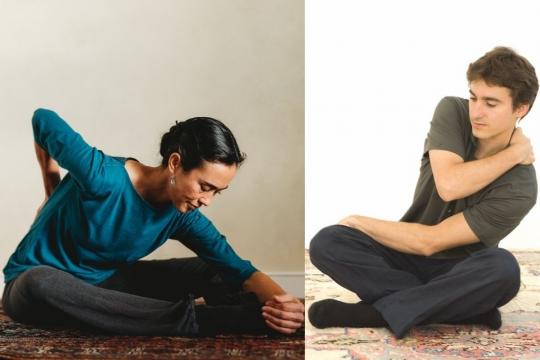 This online event begins at 9:00am PDT, 12:00pm EDT, 18:00 CEST, 19:00 IDT.
This ongoing series meets on Tuesdays and Fridays 9:00–9:45am Pacific Time.
Every Self-Breema exercise is a door that opens into the present moment. Practicing the exercises together, we develop an experiential relationship to each one of the Nine Principles of Harmony. And at the same time, the exercises support body, mind, and feelings to become healthier. We discover that there is always a step we can take to become more balanced and unified. The vast majority of the exercises are accessible for people of all ages and all levels of flexibility. Jon and Alexis will instruct with guest instructors from around the world.
Need help with Zoom? Click breema.com/zoomhelp
Instructors
Breema Center staff
Breema Clinic practitioner
Elaine started studying Breema in 1991, and soon became a Certified Practitioner and Instructor. On staff at the Breema Center, she teaches classes there regularly, and has presented Breema at many outreach events to new people at workshops, conferences, health fairs, retreat centers, and other venues around the country. She has also been a Practitioner at the Breema Clinic for many years and enjoys working with new and established clients.
Blogs by Elaine Pendergrast
Moving from...
Breema Center staff
Breema Clinic practitioner
Arlie began receiving Breema bodywork sessions in 1994 and soon after became a Certified Breema Practitioner and Instructor.
Since then, she has dedicated her efforts to teaching and reaching more people with the essential, transformative method that Breema offers, via classes, workshops, and private sessions.
Over the years, she has studied and traveled with a keen interest in expanding her experience and understanding of many traditional healing methods with native peoples, shamans...
Schedule