Image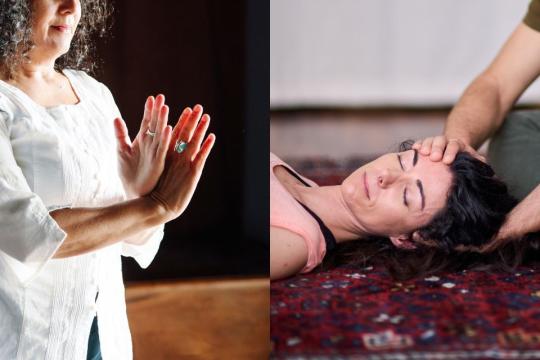 ---
Breema Bodywork and Self-Breema exercises are perfect expressions of the Nine Principles of Harmony. Practicing Breema helps us to find greater balance and harmony. The benefits of Breema can be experienced in each moment, yet grow stronger over time.
We will learn partner Breema bodywork and self-care exercises that can be practiced anywhere, any time to decrease stress and tension, increase vitality, balance body, mind, and feelings, and support our inherent desire for a more meaningful life.
CEs are offered for psychotherapists and massage therapists.
Instructors
Breema Center staff
Breema Clinic practitioner
I am a Family Physician, and have been a Breema Practitioner and Instructor for over 20 years. I have found Breema's non-judgmental atmosphere to be invaluable in working with any health condition. I am consistently amazed at the effect of Breema bodywork, Self-Breema exercises, and Nine Principles of Harmony in increasing vitality, addressing acute concerns, and offering new templates for relating to body, mind, and feelings. I began working as a Practitioner at the Breema Clinic in 2002, and...

Kevin has been studying Breema since 2003.  He was drawn to Breema by its simplicity and harmonizing effect on his life.  He found he was able to bring the Breema principles into his everyday life, and that is where he was able to find the most benefit from the teaching. 
Kevin lives in Santa Cruz with his wife and 5 children.  He enjoys yoga, hiking, body boarding and travel.
Schedule