Image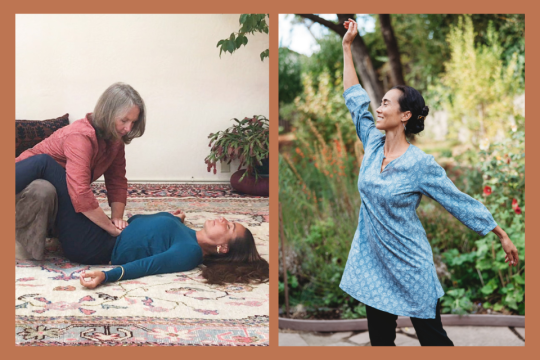 Breema Workshop in Berlin
The natural, non-judgmental approach to using movement and touch in Breema supports physical vitality, mental clarity, and emotional balance in any activity we do.
In this workshop, we will practice simple partner bodywork and Self-Breema exercises, together with the Nine Principles of Harmony, to learn the art of giving and receiving harmoniously.
This is a wonderful opportunity for anyone interested in connecting with the body as a vehicle for raising our level of consciousness.
Registration & information:
Use the link above or contact:
Raffaela Then • breema.berlin@gmail.com
Schedule & cost:
Friday: 18:00-21:00
Saturday: 10:00-13:00 & 15:00-18:00
Sunday: 10:00-13:00

Full weekend 150 € /190 € after June 30
Individual class 55 € / 70 € after June 30
Instructors