Image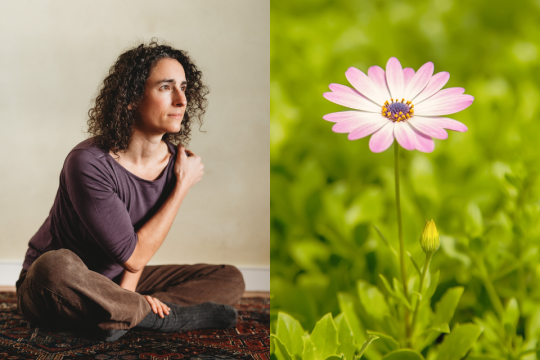 This online event begins at 9:30am PDT, 12:30pm EDT, 18:30 CEST, 19:30 IDT.
---
Difficulties generally elicit aversion and fear and make us wish things were different. But is it possible to use the difficulties that come our way and our reactions to them to benefit and grow?

This class series explores how to relate to all aspects of life with the Breema Principles of No Judgment and Full Participation. And by also practicing Self-Breema exercises in class, we nurture an experiential relationship to body-mind connection, an important support for relating to life in a more balanced way. If you're interested in exploring how to respond to and relate to life, rather than to react,  please join us for Self-Breema and discussion!
CE available: 1.0 hour
The Breema Center is approved to offer continuing education for massage practitioners and bodyworkers by the NCBTMB (#145251-00). If you're interested in CE for this class, please email center@breema.com for important details.
Instructors
Associate Director of the Breema Center
Breema Center staff
Roxanne Caswell, CMT, is a Staff Instructor at the Breema Center in Oakland, CA, since 1991. She maintains an active international teaching schedule.
Join me for personal Self-Breema classes live online, one-on-one, via Zoom. For your first free session, click "Send message" and let me know when you would like to schedule one.
Blogs by Roxanne Caswell
A New Posture for Life is Needed for New Thinking, New Feeling ~ January 3, 2019
Schedule