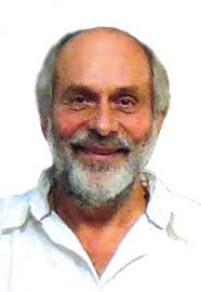 Certified Breema Practitioner
Certified Self-Breema Instructor
Certified Breema Instructor
Breema Seminarhouse, Bühl-Waldmatt
Obere Windeck Str. 20
77815 Bühl-Waldmatt
Germany
Pari Schneider is the organizer of the Breema Center's International Intensives in Germany, and  directs several Practitioner certification groups in Germany.
He founded the Breema-Seminarhouse in Bühl-Baden and has been extensively instructing and presenting Breema in workshops and at conferences worldwide since 1990. 
For the past 25 years, he has led  workshops with Prof. Dr. med. Luise Reddemann on Breema and self-care.
Upcoming event map
GLE-Institut Oberösterreich/Linz

Hasnerstr.9
4020 Linz
Austria

Seminarhaus Waldmatt in Bühl

Obere Windeck Str. 20
77815 Bühl
Germany

The Breema Center

6076 Claremont Ave.
Oakland, CA 94618
United States

The Breema Center

6076 Claremont Ave.
Oakland, CA 94618
United States

The Breema Center

6076 Claremont Ave.
Oakland, CA 94618
United States

The Breema Center

6076 Claremont Ave.
Oakland, CA 94618
United States

Rudolstadt

07407 Rudolstadt
Germany

Pari Schneider

Breema Seminarhouse, Bühl-Waldmatt
Obere Windeck Str. 20
77815 Bühl-Waldmatt
Germany
Upcoming events
Articles by Pari Schneider