Image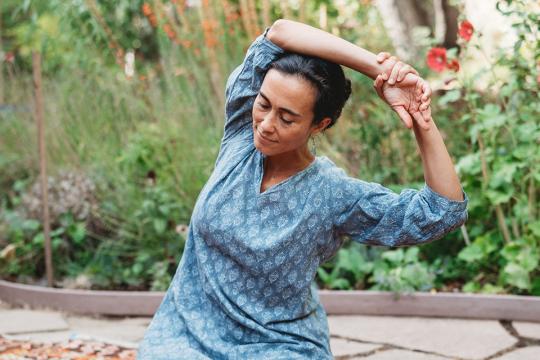 This online event begins at 10:30am PST, 1:30pm EST, 19:30 CET, 20:30 IST.

Self-Breema exercises are movement sequences that support the body's vitality, increase the availability of the mind, and nurture our true feelings. The movements range from energetic and playful to calm and contemplative. Practicing Self-Breema provides a way to balance whatever state we find ourselves in. The exercises can help us overcome lethargy by increasing our energy, or relieve stress by releasing tension.
On a more essential level, as our body, mind, and feelings work together with the aim of participating fully in the movements, we may experience a deep sense of being present, a new way of relating to ourselves and everything around us, and a glimpse of the potential and purpose of being human.
This workshop is especially suited to those who have little or no prior experience with Self-Breema (though everyone can benefit). In a nurturing, nonjudgmental atmosphere, we will practice simple Self-Breema exercises, cover all the basic elements, and discover how to work with the Nine Principles of Harmony while doing the exercises. For more about Breema's universal principles, click here. We will also look at:
incorporating the exercises into our busy lives

extending the benefit of the exercises into our everyday activities.
CE available: 1.5 hours
The Breema Center is approved to offer continuing education for massage practitioners and bodyworkers by the NCBTMB (#145251-00). If you're interested in CE for this class, please email elaine@breema.com for important details.
Registration:
The registration button above will enable you to register once and attend any or all of the seven workshops. You can attend one workshop or the whole series, with or without attending our regular weekly Self-Breema classes.
Instructors
Schedule