Image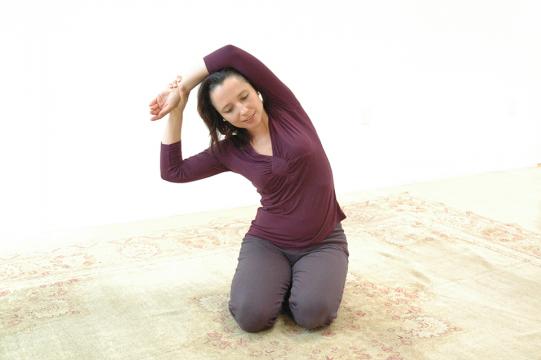 This online event begins at 12:30pm PDT, 3:30pm EDT, 20:30 CET, 22:30 IDT.

This ongoing class meets every Friday at 12:30pm Pacific Time. No charge.
Self-Breema exercises invite a new experience of the body, one that is actualized by being present in the moment. Unifying body, mind, and feelings allows us to experience that we actually exist. Working with the Nine Principles of Harmony while practicing  the exercises guides us toward the most natural and beneficial ways of moving, breathing, and being. This by itself has a profound effect on our health, bringing new vitality and energy to body, mind and feelings. 
The class series will feature Self-Breema exercises that are especially beneficial for the physical body, and we will highlight working with the principle of No Force in practicing Self-Breema and in other physical activities.
CE available: 1.0 hour
The Breema Center is approved to offer continuing education for massage practitioners and bodyworkers by the NCBTMB (#145251-00). If you're interested in CE for this class, please email [email protected] for important details.
Instructors

Breema Center staff
Breema Clinic practitioner
The meaning of Breema, which is "the activity of the body when I am present," has fueled my professional studies and embodied my life with a new essential posture for thinking, feeling, and moving.
Beginning in 1995, my study of Breema introduced to me the a new dimension of consciousness and presence which is available as an experience of the self through body-mind connection. For over 20 years, I have actively instructed in Santa Cruz, at the Breema Center in Oakland, and throughout the...
Breema Center staff
Angela has been a professional counselor since 1991 and a Breema practitioner since 1998. She specializes in holistic behavioral therapy with groups, families, individuals, as well as education, training, and clinical supervision for therapists. 
Treating people with co-occurring mental health & emotional imbalances, addictions,  and relational/ behavioral health issues, has been the primary focus of her work for the past 25 years,  as well as incorporating wellness practices via the body...
Schedule