Image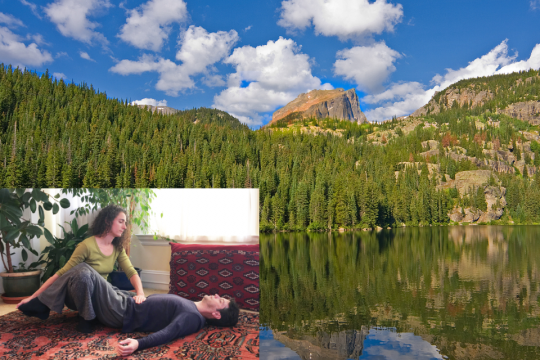 Nurturing the Root
Breema bodywork and Self-Breema exercises facilitate a direct experience of harmony and unity. The body responds to this experience by releasing tension. Our mind and feelings respond to it by letting go of fear and anxiety, as they connect to a deep inner knowledge of the essentially benevolent nature of life. The desire for meaning is reawakened, and with it, a new enthusiasm for living life.
In the atmosphere created in a Breema workshop, we experience a tangible sense of belonging and well-being that nourishes the body, mind, and feelings.
We will learn Self-Breema exercises and partner bodywork, and establish a first-hand relationship to Breema's Nine Principles of Harmony that can help us deepen our understanding of ourselves and the meaning and purpose of our life on this Earth.
12 CE hours available: The Breema Center is approved to offer continuing education credit through the National Certification Board for Therapeutic Massage and Bodywork (NCBTMB Provider #145251). $10 processing fee for CE paperwork.
Schedule (12 hours of class time):
Friday 6:00-8:00pm
Saturday 10:00am - 1:00pm & 3:00-6:00pm
Sunday 9:00am - 1:00pm
Tuition:
$150 if pd by 7/14; $200 thereafter.
Partial attendance available—please contact the Breema Center.
Students are invited to come with a partner or small group with whom they will exchange throughout the workshop. Students who sign up individually will be paired with a practice partner.
Classes will be held outside, under an open tent, and each student pair will be situated at least six feet from others. Participants are invited to camp on the property, which offers adequate distance between campsites, or stay in nearby accommodations.
Please feel free to reach out with any questions about this event. We will follow local and state COVID guidelines.
Instructors