Image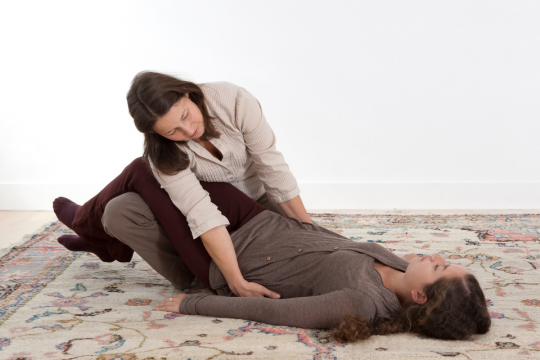 The Art of Being Present
Registration & info:
Anna Holtenstam merchi@live.se  Tel. +46 (0)73-953 98 80
Cost:  Full workshop 1400 SEK or 360 SEK per workshop unit. 
Workshop Schedule:
Friday, October 29, 19:15-21:15 (Free class)

Saturday, October 30: 12:30-15:30 & 16:30-19:30

Sunday, October 31: 9:30-12:30 & 14:00-17:00
Learn and practice Breema bodywork and Self-Breema exercises to establish a tangible and practical relationship to the Nine Universal Principles of Harmony and unify body, mind, and feelings.  Discover a new and natural relationship to yourself, others, and all life.

Join Jon Schreiber and Certified Breema Instructors from around the world for an experiential weekend to study and practice Breema's transformative philosophy of unity.
Breema is practiced on a padded floor. Please be comfortable working on the floor.

No prior experience is needed.

We follow current COVID regulations.
Instructors

Breema Center staff
Breema Clinic practitioner
Birthe Kaarsholm RSMT, CMT is a staff instructor at the Breema Center in Oakland, California where she has taught and practiced Breema since year 2000. She is a Registered Somatic movement therapist and a certified Body-Mind Centering® practitioner and Laban/Bartenieff Movement Analyst®. With a life-long interest in working with the body, including physical theater, Body-Mind Centering and movement therapy, Breema's approach to seeing the body as a vehicle to raise our level of...

Ulf Bräutigam lives near Örebro in Sweden. He studied Breema in Oakland, CA and has taught Breema since 2009.
I started learning Breema in 1999 and became a practitioner in 2004. I'm interested in movement and in using the body as an aid to being present and raising my level of consciousness. Breema supports me in this. I also work with Qigong, Tai Chi, Taktil massage and Reconnective Healing.