Image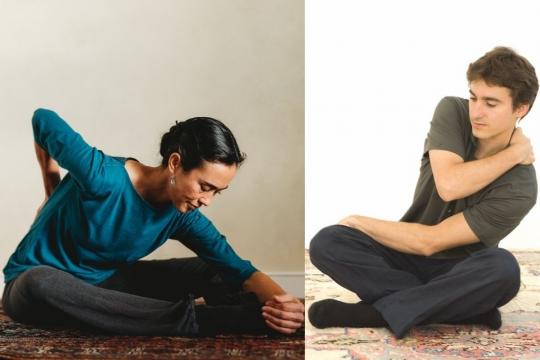 This online event begins at 9:00am PDT, 12:00pm EDT, 18:00 CEST, 19:00 IDT.
This ongoing series meets on Tuesdays and Fridays 9:00–9:45am Pacific Time.
Every Self-Breema exercise is a door that opens into the present moment. Practicing the exercises together, we develop an experiential relationship to each one of the Nine Principles of Harmony. And at the same time, the exercises support body, mind, and feelings to become healthier. We discover that there is always a step we can take to become more balanced and unified. The vast majority of the exercises are accessible for people of all ages and all levels of flexibility. Jon and Alexis will instruct with guest instructors from around the world.
Need help with Zoom? Click breema.com/zoomhelp
Instructors

Breema Center staff
Breema Clinic practitioner
Birthe Kaarsholm RSMT, CMT is a staff instructor at the Breema Center in Oakland, California where she has taught and practiced Breema since year 2000. She is a Registered Somatic movement therapist and a certified Body-Mind Centering® practitioner and Laban/Bartenieff Movement Analyst®. With a life-long interest in working with the body, including physical theater, Body-Mind Centering and movement therapy, Breema's approach to seeing the body as a vehicle to raise our level of...

Ich arbeite als Integrative Gestalltherapeutin in St. Pölten (Österreich). Breema begleitet mich seit vielen Jahren und unterstützt mich sowohl im privaten wie auch im beruflichen Leben.

Miguel Á Alonso es Licenciado en Derecho y lleva desde 2003 practicando los Nueve Principios en su día a día. Instructor certificado, ha recibido formación e impartido clase en el Breema Center, Israel y en los intensivos de Barcelona. Actualmente da clase mensualmente en Madrid de Breema y Auto-Breema. 
Schedule